33 – « Phir Bhi Dil Hai Hindustani » of Aziz Mirza (01/21/2000)
Phir Bhi Dil Hai Hindustani ("Yet my heart is Indian")… We're definitely in the patriotic part of my SRKathon (Veer Zaara, MainHoonNa, Dil Se, Swades…).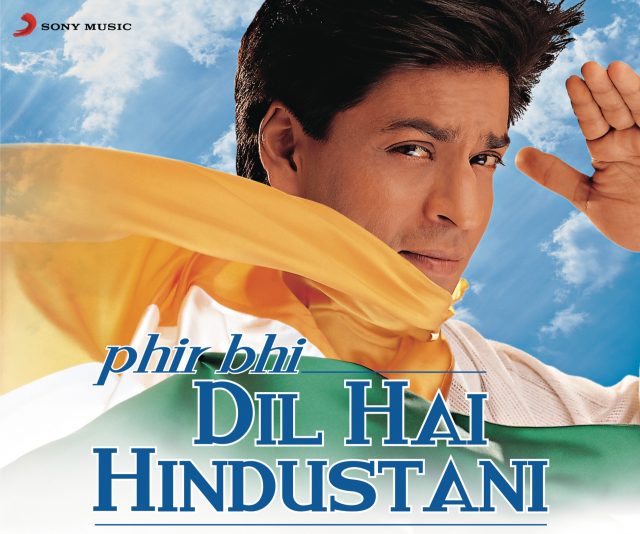 There is a lot to say about this film so I will try to distinguish the different parts of this film.
It all begins as a comedy, romantic for that matter. A TV reporter, Ajay Bakshi (SRK), is an Indian claimed, with all that that implies of strengths and weaknesses of qualities and defects… (1st song of the film, eponymous, very catchy!) and « the best » (another, just as punchy!).
He will quickly enter into competition with another TV reporter, Ria Banerjee (Juhi Chawla), with long teeth, without embarrassment and a little deceitful.
Both will play cat and mouse a bit like we'd expect until the core of the film is truly addressed.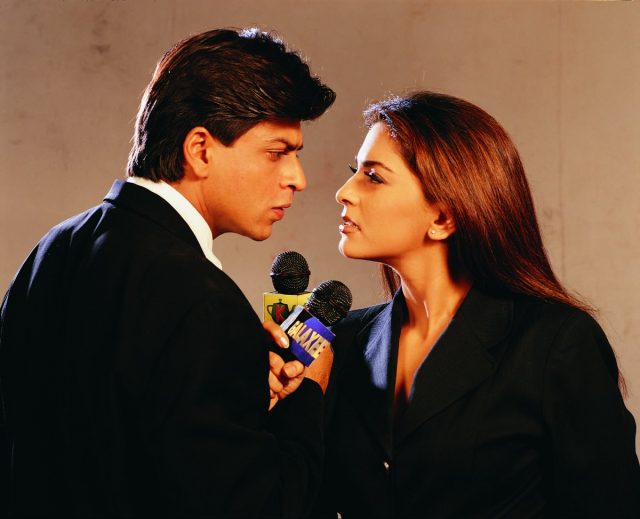 So, from a romantic film we move on to a film with societal and political overtones.
Yes, the combination is surprising at first glance.
But ultimately, it mostly gives the impression of watching a « useful comedy ».
Yes, it's full of good feelings and scriptwriting evidence, but still, it's quite impressive to combine a denunciation of corruption, of systematization of rape, and of voyeurism towards a hanging, to make it in the end a « feel good movie » without treating these subjects lightly or making the film a joke.
No, you will find here a terrorist who explains his deep motivations, journalists falling on their knees in the face of the greed, politicians… politicians (sorry but, watching Indian films at least taught me that here or elsewhere, the image of a politician is always a little the same…) all this coated by realizations, real moments of emotions,… and some gags of course (but led by Johny Lever, it's always a great pleasure !).
I won't spoil the end for you, but you should still come out with a smile (and shining eyes in my case).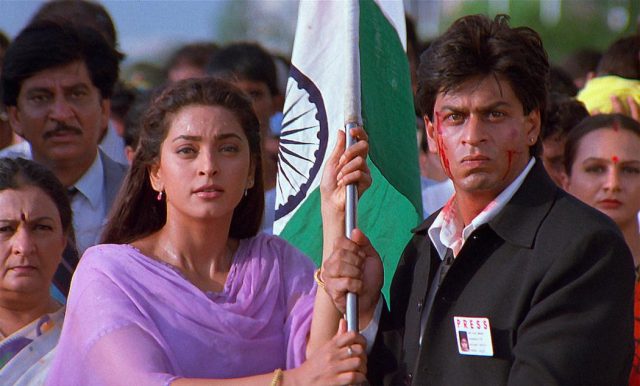 What I prefer…
Already: The SRK-Juhi duo which remains, despite the number of films shot together, very fresh, bright and often very funny.
This film is the first production of the house they founded together and despite what seems to have been a commercial failure, it seems to me rather a successful mix of their universe with serious words and a patriotic impulse.
Then : the music ! I spent days humming « Hum logon ko samajh sako to samjho dilbar jaani » and « I'm the Best » !
These two songs and their crazy and colorful worlds alone are worth taking the time to watch the film !
These are clearly worth enjoying the liveliness and cheerfulness they give off.
« Kuch to bata » (« Na na na na, Na na, Na na na na » for me) and « Banke tera jogi » should also cause some laughter and some shuddering !
I also appreciate for my part, but rather with an amused eye, the music « Aur Kya » in the purest tradition of romantic Bollywood music.
You will find monochrome visual universes, with saris flying in the wind, swirls, brushing against you and quivering cheeks,… In short ! There is Love in the air and if you don't understand it, you are blind.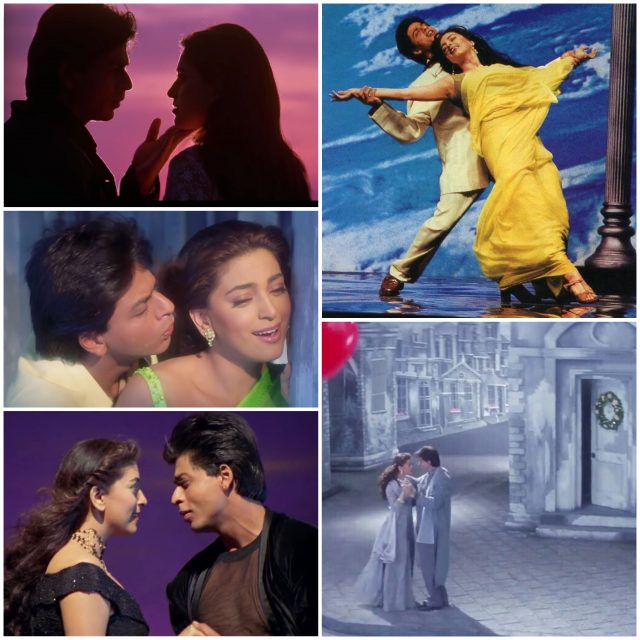 Here, I offer you a glimpse (Thanks to SRK.1000.faces on Instagram) :
Finally … The subject ! Yes, even if it could be more thorough, more coherent at times or other, I for one find that the intention is laudable.
I am no one to judge the extent of corruption in India, the independence of the media, or even (although we have a vague idea) the extent of rape.
What seems certain is that the subject still touches the lives of the greatest number of people and is international enough to allow everyone to ask themselves questions (if at all we do not want to watch the film. like pure entertainment) with even a denunciation of a society with a voyeuristic tendency and invasive consumerist marketing (and it is a film from 2000 … like what, it does not date from yesterday, and is not confined to only one part of the world).
It would be difficult to tell you more about the film without revealing all of its origins, but in any case I strongly recommend this film, if you want a funny, romantic, or a little engaged film, with colorful accents !