Let's get acquainted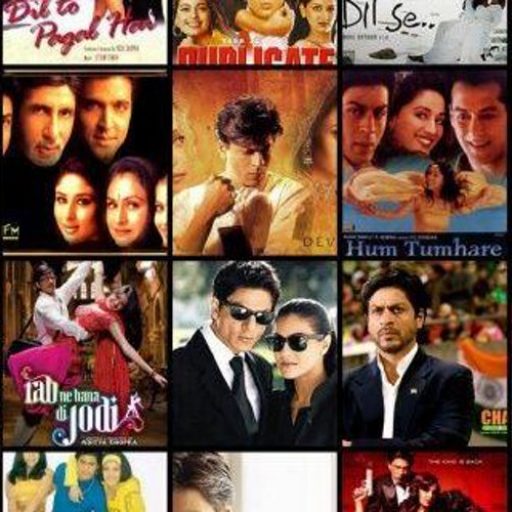 And here we are, it's decided: after my first SRKathon *, I finally started a second one (February 2021). But this time, I won't be alone because I am taking you along with me.
Since I didn't know Shah Rukh Khan's name in January 2020, how did I become such a huge fan of his ?
Around 2017 or 2018, I was watching « Devdas » (sorry, let's be honest: I was trying to watch « Devdas » through my tears ). I had heard about it thanks to Aishwarya Rai, former Miss World and renowned Bollywood actress who (wonderfully) plays the role of Paro alongside Shah Rukh Khan's  intimidating, moving, sexy (and sometimes infuriating…sorry) character, Devdas.
After 1 hour of effervescent romanticism followed by almost 2 hours of intense suffering, I decided to NEVER watch an Indian film again. Never… See how well I keep my resolutions! (smile)
Then why am I standing here a few years later, about to dedicate an entire blog (2 in fact) to this cinema …?
First of all, only fools don't change their mind and, for those of you who know me personally, I hate to give reasons to be called a fool.
And then there was (dramatic music): the Coronavirus ! Accompanied by its anthology of confinements, stopping Theaters, cinemas, exhibitions, evenings with friends … and curfews, this one left me with a lot (too much?) of time with the archenemy of cinema and of television : Netflix !
But, as I like to say, it's not the tool that's dangerous, it's how we use it.
For my part, it's thanks to Netflix that I decided after several weeks to try watching an Indian film AGAIN.
I was offered « Asoka » by Santosh Sivan, led by… Shah Rukh Khan (at this stage, you will understand that his name, however long it may be, will reappear many times in my story and so now we'll call him by these 3 simple letters which have become his emblem : SRK).
It is April 7, 2020 and I don't realize that my life is about to take a radical turn ! (Did I tell you that I like to dramatize…?)
2h51 later, I am captivated and circumspect … I decide to give myself time before deciding if I will give Indian cinema a real chance to conquer me. On April 16, I watch « Fitoor » by Abhishek Kapoor. I appreciate the atmosphere, the aestheticism of the film and the script (despite the portrayal a tortured romance), I like it. Yes, I like it, only here I felt it lacked something. Something elusive, indescribable enough that I decided to see a new SRK film the next day.
Because no, « Fitoor » highlights the romance of Katrina Kaif and Aditya Roy Kapoor but « He » doesn't appear there.
Therefore on April 17th, I decided to watch « Jab Harry met Sejal » by Imtiaz Ali and… It's a revelation!
His eyes ! Of course ! How did I not understand immediately. I, being so sensitive to the gaze and he, who often fills me with the glassy gaze of a certain Hollywood actor, here I am captivated !
Make no mistake, I'm far from the only one to praise this very important detail of SRK's game. But I needed a third film and the frontal comparison with another film to understand it.
My dive into Bollywood followed. Within a few days, I saw : « Kal Ho Naa Ho », « Phir Bhi Dil Hai Hindustani », « Chennai Express », « Chamatkar », « Maya Memsaab », « Kabhi Haan Kabhi Naa », « Oh Darling, Yeh Hai India », « Chahaat » and « Duplicate ». And this only in the 8 days which followed … It could have been the overdose, but it took me less than 2 days and 3 films to decide to carry out my first SRKathon (who had not yet found its name).
So, I was eagerly embarking on the discovery of the first films of my new favorite actor, going through experiences ranging from rapture to some disappointments (so I will tell you more in detail as this blog will progress, don't worry !) .
So that you understand, the extent of what we might commonly call (we are friends now, let's call things by their name) my « Madness » : on May the 9th, I started learning Hindi.
(Aur haan, main Hindi mein bol sakti hoon … Lekin, France mein, koi bhi dost aisa nahi samajh sakta… So, It's totally useless out of my Bollywood journey ! (Laugh)
So here we are, several months after the end of my last marathon which officially ended on September 27, 2020 with Yeh Lamhe Judai Ke (If you have to do it, just know that I do not recommend ending this way…). I could have stopped there, resumed my peaceful life as a lover of Theater, Opera and mushy romantic series (we have all our little flaws, don't we) but instead, I became passionate about this language, made friends in this colorful and joyful country (from afar at least) and I've chosen to continue my exploration of this cinema very different from the insipid one which I finally got used to.
So we set off again on this adventure together and I hope that some of you will discover or give a try to some of the less known movies of SRK's filmography. Having seen them all, we can blame some movies for their plot, the casting around SRK or the aestheticism , but I never regretted his performances. His characters are always very credible and reliable.
With that, I leave you reading my « Rendez-vous with Bollywood » and wish you a safe trip with me !
I promise to be on your side to talk honestly about all I've seen, and hope you'll enjoy this travel !
* The entire Shah Rukh Khan's filmography in less than 6 months (And yes, it's possible and it can be very enjoyable on top of that !)