71 – « My name is Khan » of Karan Johar (05/26/2010)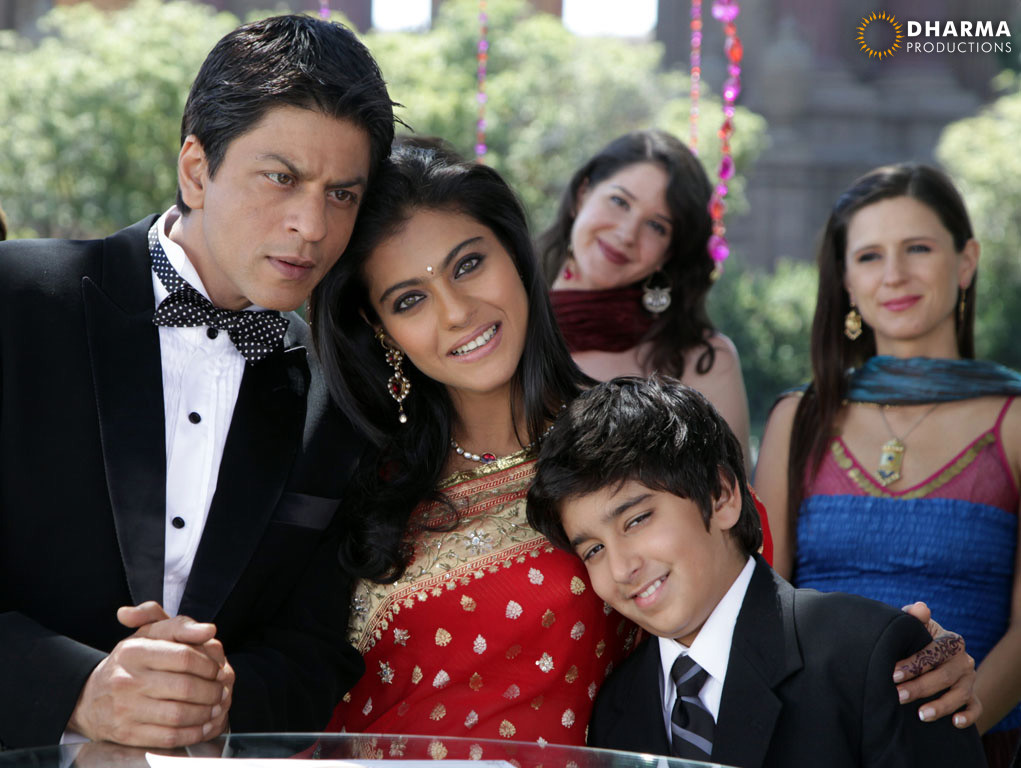 I don't know if a single man could save humanity (may the different religions forgive me) but one single man could be enough to make it count and give back its full meaning.
And that's, I believe, the purpose of this film : make us think about the meaning of our actions, about the objectives that we must pursue.
It's terribly difficult to reduce this film to a Love story, or a story of values, a reflection about religion,… It's all of this at the same time. It carries a lot of messages and I will try to share some of them with you.
Karan Johar has really succeeded for me in bringing to light all the intricacies of what makes us human : our emotions.
Love, joy, anger, hate, shame, forgiveness,…
He shows and makes us feel them, pushes us to our limits, forces to face what we often put at a distance.
This of course caused me to cry all the tears in my eyes at least twice (well, maybe 3…).
Here, no dancing or singing « number », we focus on the human with an almost Hollywood direction but always a mastery of the accuracy of the emotions which is much more sincere as I like it in the Indian cinema.
We reconnect with our deep nature.
This film deals, among other things, with our perception of others. Whether it's through the prism of their religion, skin color, nationality or even their sex, we want to define others as quickly as possible based on previous experiences, what we have heard or our « feeling ». We sometimes forget to give him the place to exist simply as he is, we deny him the right to surprise us.
Rizwan is different. He has an Aperger's syndrome and is innocent. He accepts what comes from outside without a filter.
He cannot lay aside any preconceived idea because that is not what he is made of.
He learnt at a young age that there was only one distinction to make: those who do good deeds and those who do bad deeds.
Therefore, he will only seek to do good and do it to the best of his ability.
He is also aware of his weaknesses, therefore not blaming others for theirs, but never feels sorry for himself.
He is a model in many ways!
Mandira's role is also exciting. Full of strength and zest for life, she can also be redoubtable when she has to fight. She may also lose sight of the purpose, but she learns the value of forgiveness and becomes all the more stronger for it.
The film deals with their love, their trials, what they sometimes accept in order to move forward together,…
We could almost say that the whole movie is based on Love, that of Rizwan, Mandira and Sameer. It's the Love they carry that will be the source of each of their actions, will guide each of their steps.
It's a reminder, important in my opinion, that this should always be the foundation on which we build and lead our lives.
I come to the acting game and I must admit that I remain amazed facing the performance of Shah Rukh Khan.
It'll surely seem biased to you by the fact that if I started this blog, I watched all of his filmography, or if I try to meet him (Ah that, I didn't, on second thought, tell you before… (smile)) it's obviously because I find him talented.
Yes but…no ! Well, of course, but not only.
I will come back to my motivations later but I keep, no offense to certain, a certain objectivity. (I at least like to believe it). Also, if I say I stayed amazed, it's good because I was really blown away.
Especially after having seen so many films featuring the same actor, it could happen that you let yourself be carried away calmly by the flood and no longer pay attention to what makes the identity of each story, of each character.
But here, SRK has completely withdrawn for the benefit of Rizwan. I even admit that I had trouble recognizing him at first.
We discover here not only another character and a story, to say the least, singular, but also a whole universe.
SRK was able to internalize his game and allow all the ingenuity and psychological strength of his character to express itself.
I've rarely seen such great performances but this one is up to par, to give you a closer reference, to Dustin Hoffmann in Rain Man.
About Kajol, she is always a treasure of sincerity, of intensely lived emotions, and I'm always absorbed when she appears on screen. Rarely have I seen such depth in the prestation of currently headlining Hollywood actresses, but,
she remains the queen of Bollywood by filming very little, however, to the despair of many (I also highly recommend « Tribhanga » ! It is a jewel produced by Netflix and thus easily available !).
Since I take the time to quote the adult actors, let's not forget to salute the remarkable work of the young actors, especially those playing Khan and Sameer. Extremely right in their playing, they know how to bring all the freshness and seriousness of their respective roles. I would like to thank them here !
Finally, I admire the work of Karan Johar. From topics to his director's choices, I think I'll have many opportunities in the coming months to recommend you to follow his work and discover his films !
I won't go on forever but I would simply ask you to discover this film as soon as possible. In this somewhat… complicated period, it may be the right time to reconnect with our emotions, question our goals and motivations, find our humanity in our daily lives !
Take care of yourself !